Newsroom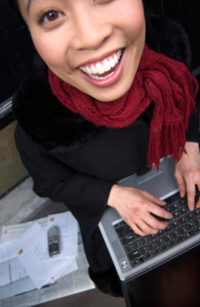 If you want to be in the know about what's going on at our organization, you've come to the right place. Find out about the most recent success stories or CenterPointe events!
Like us on Facebook or follow us on Twitter to stay up to date on what's happening at CenterPointe.
October Team Players of the Month

Posted by Development on 10/30/2019

Ashley has grown in her career at CenterPointe from Behavioral Health Technician, to Case Manager, to Therapist, and now Program Director. I have no doubts in my mind that Ashley was born to be a leader, and to especially lead the Adult Residential program. In just 5 short months, Ashley has used her contagious enthusiasm and gusto as well as her clinical expertise to enhance the overall functioning of the Adult Residential facility, staff, and clients. She has been the glue that keeps this program together and the Program Director that we have always wanted. She always comes to work with a smile on her face no matter what, is wholeheartedly supportive of the entire staff, and passionate about the well-being of the clients and this field. There is nobody more deserving of this award! Congratulations, Ashley, on being named Team Player of the Month!  

Jillian is a team player who goes above and beyond every single time she works, to help our staff and individuals in service. She is a leader who does not ask for recognition. She is willing to go the extra mile to help staff and individuals in service. She is an upbeat and enthusiastic individual, and a hard worker. She is going to college and maintains a part-time job. In addition to her usual duties as a BHT, she also acts as an activities coordinator by always coordinating a fun sports-like activities for the individuals in service. The staff and individuals in service appreciate her because of her positive attitude and because she's approachable. Congratulations, Jillian, on being named Team Player of the Month!

September Team Players

Posted on 10/01/2019

Jenn Nelson always has such a warm, kind, and friendly demeanor all while possessing leadership skills. She is modest and always willing to help, learn, and grow. She has so much patience for the people she serves in our population. She looks for extra events in the community to do and outreach those in the population we work with. She is an amazing Peer Support, leader, coworker, and friend. She is a shining example of what Peer Support looks like and is a valued individual. Congratulations, Jenn, on being named Team Player of the Month!

Kat Clark has made it her mission to work to bring both the Short Term program and the COR program into a state of balance with one another. Not only does she hold a caseload in both programs and hold multiple groups, but for many she is also seen as the go-to individual when either of the Program Directors are not present. She is a fount of information and a level head in times of crisis, bringing together the institutional memory to bridge gaps and allow for us to look towards the best solutions to issues while not repeating the mistakes of the past. For all of these reasons, as well as her tireless devotion to the individuals in service, we congratulate Kat on being named Team Player of the month!

August 2019 Team Players of the Month

Posted on 08/20/2019

Chudney Knave is an amazing part of the STR team. She goes above and beyond every day to help our staff and individuals in service. She is a leader who does not ask for recognition. She does her job so well, that we don't realize how much she does until she goes on a much-needed vacation, and we wonder why things are being missed. She consistently is a mentor for the staff members and helps to connect us all together. I am so appreciative of her consistent efforts to help our team run smooth!
Congratulations, Chudney Knave, on being named August Team Player of the Month!!

Seth Shelton always seems to be calm, no matter what the circumstances are in his environment. He takes a genuine interest in the people we work with and is someone that staff can approach for any questions that may arise. He is incredibly dependable and spends a lot of time covering the duties of other staff as needed. Recently, he has even been assisting in providing coverage for the Crisis Line, which has been a huge support to our staff and clients. Congratulations to Seth Shelton on being named August Team Player of the Month!

July Team Players of the Month

Posted on 07/19/2019

Congratulations to Jessica Brabec and Tiffany Gormley on being named July's Team Players of the Month!

"I share an office with Jessica, so I can see just how much she does go above and beyond her regular job duties every day. Jessica started as a part-time CABHI/Community Support Care Manager. CABHI slowed down, so she was given a few options of where she'd like to transfer to. Jessica chose the Supportive Living Care Manager job, and meanwhile, took on clients from Care Managers who had left, had her own current clients, as well as her new Supportive Living clients. Jessica came to work every day with a smile on her face and an amazing attitude. She continues to juggle a couple of caseloads as she's transferring some individuals to other Care Managers. Jessica is usually one of the first people that replies to emails when people need a last minute substitute screener. I look up to Jessica for many reasons, but one that sticks out is her patience with clients who continuously give her a tough time. I truly believe that Jessica deserves this award.

"Since taking over the position of Director within the STR program, Tiffany has shown a commitment to the needs of both the individuals in service, and to her staff members as well. Leading by example in terms of her interactions with individuals, as well as stepping up to cover shifts, groups, individual sessions, anything that needs coverage or assistance, she has been there with a positive attitude to ensure the fidelity of programming remains unsurpassed. She has also been a leader for the Campus as a whole through her tireless representation of our needs and concerns within Leadership meetings as well as Program Director meetings. Tiffany sets a tone of professionalism and caring that echoes through the Campus, and throughout the entire organization."

Posted on 06/21/2019

CenterPointe is proud to recognize our June Team Players of the Month. Congratulations Julie and Claire!

Julie has been helping nursing across all of the programs during the extreme shortage of nursing staff. Her attitude throughout this has been amazing, and she is eager to help out as much as possible. In her normal duties at her own program, she works tirelessly to meet the needs of our individuals in service and monitor the medication aides within the program. It is truly a pleasure to work with this individual and she is very deserving of the recognition of Team Player. Congratulations, Julie Funk, on being this named Team Player of the Month!

Multiple staff have nominated Claire for Team Player. She consistently goes above and beyond to help not only the individuals in service, but also the staff members, to set and reach for goals within the program. Further, she does a great job in terms of the supports that she conducts on a regular basis and is seen by all as being a solution-oriented individual. This employee is great at helping individuals in service to de-escalate when they are struggling and has no issue with stepping up when asked to assist because of the great rapport she has built with the person. She works well with any team that she is placed within, often noted to be a leader for her co-workers who support her due in large part to her positive attitude, reliability and consistency. Congratulations to Claire Wilson on being named Team Player of the Month!

Posted on 05/21/2019

CenterPointe is proud to recognize our May Team Players of the Month. Congratulations José and Sam!

José Catalan is a "one-man army" in terms of tackling the many issues which need to be addressed within the facility, going above and beyond daily to make sure the facility is taken care of so that individuals in service can be safe and comfortable so that they can then focus themselves on treatment. He always has a positive attitude, is willing to assist whenever asked and exemplifies the spirit of a team player. I would also note that this has been one of the worsts winters in Omaha for some time, and he has gone to great lengths to keep the walks and parking lot as safe as possible for everyone. For these reasons and many more, we're happy to name José Catalan as Team Player of the Month.

Sam Hasan is one of the most level-headed, kind, understanding, and fair managers I have had in my lifetime. He is extremely hard-working, never complaining, and always operates in a calm demeanor. This employee not only works on finding the most time-efficient and cost-effective way to manage the clinic, he also finds himself managing some of the crises that our clients come here with. He is also very patient and sensitive with staff's personal needs and things that we have going on. He does it with grace, kindness and with non-judgmental understanding. His approach of asking or teaching what is expected of you in my experience has never left me feeling like, "this guy is a jerk" – it has always left me so impressed with his communication and people skills. He is an amazing leader and CenterPointe is very fortunate to have him here. Congratulations, Sam Hasan, on being named Team Player of the Month!